Member Benefits
Legislation
You have a paid lobbyist, a grass-roots government relations program and a voice at the California State Capitol as we work on issues that affect your daily life from workers' compensation insurance reform to continuing employer mandates that drive you crazy. We also work on national issues when appropriate in order to make sure your interests are protected. For more information about our legislative program please visit our legislative section on this website.
Communications
You need information and we've got it. Newsletters, fax and email broadcasts, it's all here. What's going on in the industry? How can you make your business better? How can you attract and retain competent technicians? We can tell you. Please visit our News section of our website for more information about what's available to members.
Education
We take continuing education seriously. Learn how to manage your shops better. Learn how to deal with government regulations. Learn about marketing. Find scholarships for automotive technician students you may know. It's all on our Education section, please navigate to the "Education" tab in the menu for more information.
Insurance

Armstrong & Associates Insurance Services
Armstrong & Associates provides ASCCA members with A+ rated property casualty company policy options and an exclusive workers' compensation program including comprehensive safety & claims services. You'll receive the utmost care and service along with the most competitive insurance programs.
Workers' Compensation
Property and Casualty
Personal Lines
Glen Dailey
Armstrong & Associates Insurance Services
Direct (916) 286-0925; Fax (530) 668-2779; Email: gdailey@armstrongprofessional.com
License # 0B50501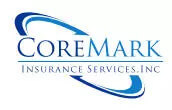 CoreMark Insurance Services
Benefits plan administration is more complex than ever, and compliance is a growing concern, especially with ACA related changes. CoreMark's team of highly qualified Employee Benefits Consultants offer ASCCA members their valuable support tools and resources proactively helping businesses be in compliance. CoreMark advises ASCCA members on how to make the best possible benefits investment decisions for their business as well as attracting and retaining the best talent to grow their business.
Health
Dental
Vision
Life & Disability
Mat Nabity, CAWA Program Manager | CoreMark Insurance Services
Toll Free (866) 340-2247; Direct (916) 286-0918; Fax (916) 923-2797
Email: mnabity@coremarkins.com; license # 0172684
Free VIP Services to Save You Money


Endorsed Programs and Services
Whether it's our free legal program that members have access to, different discounted business services or maybe access to our credit union with business as well as personal programs ASCCA members have access to things other folks can't get on the street. Click here to review a listing of all of our endorsed programs and services. To request more information about particular services please use our Member Benefit Contact Form.
Chapters
Don't miss this great opportunity to network with colleagues in your local area! Our chapter structure is unique and gives you the opportunity to meet up with and do some productive problem solving with members in your area!
THE BOTTOM LINE IS THIS…..
There are many benefits to being a member of ASCCA. The most important benefit you can get is knowing you are among the select few automotive repair shops in the state of California who put the customer first and are willing to fly the ASCCA flag to prove it. You've put your badge on the table and promised to provide first class service in an honest and straightforward manner.
We all know the characterizations you labor under and we work daily to change that perception both in the minds of the public and in the minds of the legislators who govern your every move. Let's work together to establish new standards for every member to hit and make our shops examples for the nation. Join Now!
ASCCA Code of Ethics:
To promote good will between the motorist and the automotive industry.
To have a sense of personal obligation to each individual as a customer.
To perform high quality service at a fair and just price.
To employ the best skilled personnel available.
To use only proven merchandise of high quality distributed by reputable firms.
To itemize all parts and adjustments in the price charged for services rendered.
To retain all parts replaced for customer inspection, if so requested.
To uphold the high standards of our profession and always seek to correct any and all abuses within the automotive industry.
To uphold the integrity of all members.
To refrain from advertisement which is false or misleading or likely to confuse or deceive.